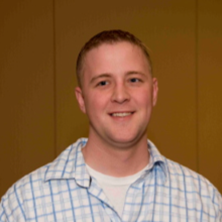 Dr. Rich is a 2006 graduate of the Purdue University College of Veterinary Medicine. He was president of IVMA in 2018. He owns Country Acre Animal Clinic in New Castle, IN.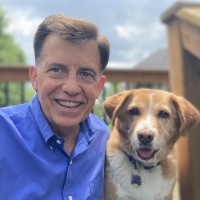 Veterinary Professional in Animal Health with proven success in:
Development of effective and successful field veterinary support teams

Leadership and ability to engage others in projects and organizations

Strategies and tactics to engage key veterinary professionals in practice and veterinary colleges

Support of training, marketing, and sales initiatives

Recruitment, training, and advancement of veterinary professionals in the animal health industry

Identifying and pursuing opportunities for organizational influence within the veterinary profession

Planning and execution of advisory boards, marketing studies, and publications
Dr. Schnarr graduated from Purdue and spent 9 years as a veterinarian in the Air Force.  After the Air Force Veterinary Corps was disbanded in 1982, he transitioned the BioMedical Science Corps and retired from the Air Force Reserves in 1979.  He started a small animal practice in Indianapolis and retired in 2016.
He is active in organized veterinary medicine having served as President of the CIVMA, was a member of the Purdue Veterinary alumni board, was on the Purdue Vet College admissions committee, was co-chair of the IVMA Annual Meeting Program committee for many years.  He served as the Delegate to the AVMA House of Delegates for 11 years.  He is active on the IVMA Well Being Committee, the Crossroads program committee and is a member of the State Veterinary Licensing Board.
Hobbies include photography and scuba diving. He is married to his wife Barbara and they have two sons.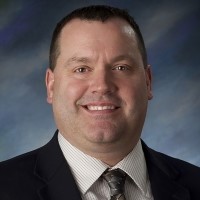 Dr. Jim Weisman (Purdue '97) is a small animal practitioner, Purdue University College of Veterinary Medicine faculty member and administrator.
At the Purdue, Dr. Weisman is the Assistant Dean for Clinical Education and is a Clinical Associate Professor.  In addition to these responsibilities, he continues to practice as an Emergency Clinician in the Purdue Veterinary Hospital.
Dr. Weisman has been a very involved and effective leader within the organized veterinary medicine over the past 25 years. He first served on the IVMA Board of Directors as a District Representative and then held the leadership positions of the IVMA leading to his year as IVMA President in 2006. Since 2010, he has served the veterinarians of Indiana as their Alternate Delegate and now Delegate to the AVMA.  He has taken additional responsibilities within the AVMA by serving as a member of the Early Career Development Committee which is focused on establishing programming to meet the needs of our colleagues just entering and early in their professional careers.  In addition, Dr. Weisman was recruited to serve on the 6-member Strategic Management Process Core Team which developed the process by which the AVMA aligns their strategic planning, strategic programming, and budget. Dr. Weisman then served on the inaugural Strategic Management Committee which implemented this process still in place today.
In addition to his service to the profession, Dr. Weisman continues to be involved in his community through involvement with 4-H and other civic organizations. Dr. Weisman completed a 4-year term as a Director of the Indiana State Fair and during this time served as its Vice President for two years. As the first veterinarian to serve on the State Fair Board, Dr. Weisman insured the veterinary profession was continuously represented and integrated into decisions which impacted animal wellness and care at the Indiana State Fair.
Dr. Weisman believes that involvement within one's professional society is an essential commitment to their profession. He embraces this commitment and welcomes the opportunity to further serve students, colleagues, and our profession.